Profile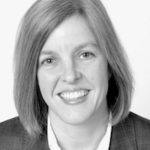 Christl Donnelly
Congratulations Liz!! Thanks for all the chats everybody!!
Curriculum Vitae
Education:

Walt Disney Elementary School, Beiger Junior High School, Mishawaka High School, Oberlin College, Harvard University (USA)

Qualifications:

BA (mathematics), MSc (biostatistics), ScD (biostatistics)

Work History:

University of Edinburgh (1992-5), University of Oxford (1995-2000), Imperial College London (2000-now)

Current Job:

Professor of Statistical Epidemiology

Employer:
Favourite thing to do in my job: Sometimes I am the first person in the world to discover something.

About Me

I am a scientist, a professor and a mother (they happened in that order).

Read more

I live with my sons and husband (who is a maths professor). I am from the US. I moved to the UK in 1992 when I finished my doctoral degree. It is an "ScD", a Doctor of Science degree – another name for a PhD.  I love to travel whether for work or fun (the work travel almost always has some fun mixed in).  As I type this profile, I am in Bangkok, Thailand meeting Thai medical researchers to set up new joint research projects on infectious diseases.

My Work

I use statistics and maths to study how infectious diseases spread and how to control them.

Read more

I work at Imperial College London with a department called "Infectious Disease Epidemiology". Infectious diseases spread from person to person, like influenza, Ebola and measles. Epidemiology is the study of patterns in disease – who did and didn't get infected, where and when infections occurred, are some people more likely to get the infection than others.  I use statistics and mathematics to study data on infectious disease to understand how the transmission works and hopefully to understand how transmission can be reduced or even eliminated.

This photo shows me with colleagues Sir Roy Anderson and Prof Neil Ferguson in 2001.  We used statistical and mathematical techniques to understand the 2001 epidemic of foot-and-mouth disease (in cattle, sheep and pigs) and to predict the impacts of different disease control policies.

My Typical Day

Commute, use a computer to analyse data, write up the results, read and comment on other people's results, meet students.

Read more

It's hard to describe a typical day.  That's because I do a range of things.  Sometimes I commute, sometimes I work from home.  For the most part a computer is all I need so provided the internet connection is good, I'm all set.  Variously I lecture to undergraduates and Masters students, I meet with PhD students, I read and comment on other people's work, I analyse data using my computer, I write up the methods and results of those analyses, I meet with collaborators discussing progress on current projects or planning new ones, I prepare exams for our MSc students, I contribute to discussions on how to support women scientists (because more women than men leave science at early stages.  Another thing that changes is that I work on several different diseases. Obviously a single analysis is usually on a single disease but I could work on four different diseases over the course of a day.

What I'd do with the prize money

Become a science partner to schools in three countries (Tanzania, Thailand and Colombia), engaging in regular live-chats and introducing the schoolchildren to scientific colleagues in other disciplines.

Read more

In the last year I have been supported by the Royal Statistical Society to visit schoolchildren and take part in science festivals in the UK.  In addition I visited classes at two of my old schools in Indiana, USA.

I would like to take the "I'm a scientist" live-chat format and use it to reach children internationally.  I would engage schools in three countries, using the prize money to buy appropriate computer hardware and internet access as required for these schools.  I will involve colleagues of mine from a wide range of sciences to join the chats as special guests to give a taste of the breadth of science underway.

This photo from February 2017 shows me (front row, black shirt) with colleagues in Tanzania at a workshop I organized to understand the spread of zoonoses (diseases that transmit from animals to humans, like Ebola and plague).

My Interview

How would you describe yourself in 3 words?

Analytical, focussed, driven.

What's the best thing you've done in your career?

Contribute (in a small way to a big effort) to the control of Ebola in West Africa.

What or who inspired you to follow your career?

My high school biology teacher (Mr Manuszak) and Jacques Cousteau (imagine a French David Attenborough in scuba gear).

Were you ever in trouble at school?

Not much – though Miss Harvey made me put my head down for talking when I shouldn't have been.

If you weren't doing this job, what would you choose instead?

An ecologist.

Who is your favourite singer or band?

Elton John – I'd love to see him live.

What's your favourite food?

Pasta.

What is the most fun thing you've done?

Taking my kids and my mom to Disneyworld.

If you had 3 wishes for yourself what would they be? - be honest!

An infinite travel budget, a time machine (ancient Egypt here I come!) and a universal vaccine for all infections.

Tell us a joke.

You can't trust atoms. They make up everything.
---
---