Profile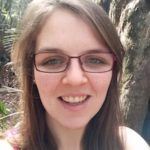 Liz Buckingham-Jeffery
Yay! Thank you everyone who voted, but more importantly thank you for your amazing, interesting questions!
My CV
Education:

Clyst Vale Community College in Devon (2001 – 2008) and then University of Warwick (2008-2017)

Qualifications:

10 GCSEs, 1 AS-level (French), 4 A-Levels (Maths, Further Maths, Physics, Chemistry), a degree in maths, a masters degree in Complexity Science, and I'm working towards a PhD.

Work History:

This is my first proper job, but I've worked part time in lots of places including The Red Lion pub in the village where I grew up and helping to teach 1st year university students at Warwick University

Current Job:

"Postdoctoral research associate" is my official title
About Me:

I rock climb, I like to travel, and I currently live in Manchester.

Read more

I grew up in Devon, near Exeter. I went to Clyst Vale Community College from year 7 to year 11 and did my GCSEs. Then I stayed there in sixth form to do my A-levels. I always knew I wanted to do maths at University, so after school I went to Warwick to do just that. Afterwards, I stayed at Warwick to study more and specialised in using maths to learn about infectious diseases and how they spread. And now, I've just moved to Manchester to start a new job.

I love to explore, go hiking (in places like the Lake District and Snowdonia), and climb mountains. I learned to rock climb at Warwick University in the student club. As it is often raining in the UK, I also spend lots of time at indoor climbing walls. I go to the gym and do a bit of running. Last year I learned how to scuba dive at uni so I'm now looking forward to exploring under the sea. I like to hang with my friends. We do all sorts of fun stuff, like next weekend we're going to a safari park. My favourite TV show is probably season 1 of Prison Break. Currently, I'm looking forward to the new season of Game of Thrones, but mostly I just want the next book to be out!!!

Read more

I work at the University of Manchester in the maths department. I am part of a team who works together with doctors. We use our maths to understand more about infectious diseases using the data that the doctors have.

Infectious diseases are spread from person to person. We can use maths to forecast who will get infected next and to predict how fast a disease will spread– kind of like how we use maths to forecast the weather and predict if it will rain tomorrow.

I use this maths to understand more about the illness norovirus. Norovirus is a virus that causes horrible vomiting and diarrhoea. It is very common all over the world. Often, a norovirus infection just lasts a few days and then you recover. You don't need any medicine or to see a doctor. You just need to drink lots of water so you don't get dehydrated. But norovirus does cause many deaths across the world, mostly of children and the elderly and mostly in developing countries.

People get norovirus all year round, but in the UK there are lots more cases in the winter. I try to understand more about this epidemic that happens each year.

My Typical Day:

I spend most of my day using computers.

Read more

A typical day: I walk to work, arrive just after 9, and go to my desk in my office. I share an office with about 10 other mathematicians. I start the working day by checking my emails and reading about work that other scientists have been doing.

A lot of my day is spent using computers. I make graphs of the data I am working with, or create computer programmes to analyse this data and make predictions, or write about the work I've done and the results I've discovered.

I spend my lunch break chatting with friends at work.

Throughout the day I'll spend some time talking to other scientists, including my bosses, about my work to get ideas for new things to do and see what they think about what I've done. I'll also listen to presentations from other scientists who are visiting Manchester. I'll learn about their work and about areas of science I previously knew nothing about.

I finish work around 6 and then usually head to the climbing wall or the gym.

But this typical day isn't every day: sometimes I get to go to conferences. This is when lots of scientists meet up in the same place, give presentations about their work, and talk with each other to get new ideas. These are very fun, and a good way to meet people. So far I've been able to travel to conferences in many amazing countries like Singapore, America, and Italy.

Sometimes I get to do things like this, and also travel to schools and colleges to talk about what I do, and help out at science fairs.

And sometimes I teach the first year students at uni. I really enjoy teaching and it is a nice change from what I do most days.

What I'd do with the prize money:

I'd like to make day-in-the-life videos of different mathematicians, because before I went to uni I had no idea what I could do afterwards with a maths degree.
My Interview

How would you describe yourself in 3 words?

Sociable, adventurous, enthusiastic.

Were you ever in trouble at school?

Yes, I was just too chatty.

Who is your favourite singer or band?

Beyonce.

What's your favourite food?

I have such a sweet tooth: cakes, ice cream, haribo (Tangfastics!) and chocolate are all my favourites.

If you had 3 wishes for yourself what would they be? - be honest!

1) I wish that everywhere I lived had a beach, the sea, and mountains. 2) I wish I had the time and money to travel to every country. 3) I wish I had a puppy!

Tell us a joke.

What cheese can you use to coax a bear out of the woods? Camembert.
---
---
---